George W. Spinning
(1895-1978)
Parents

Spouse

Children

None
Information about Individual
George Spinning was born on 13 July 1895. In 1900, he was living in Hamilton, Michigan. According to the 1910 census, George was boarding with Eldorne Shaffer, Eldorne's wife Bertha E. Shaffer, and Eldorene's sister-in-law Belle M. Sprague.
Photo Gallery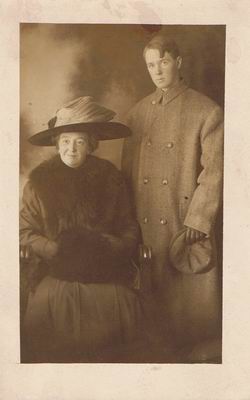 Jeannie Wilson with her son George Spinning.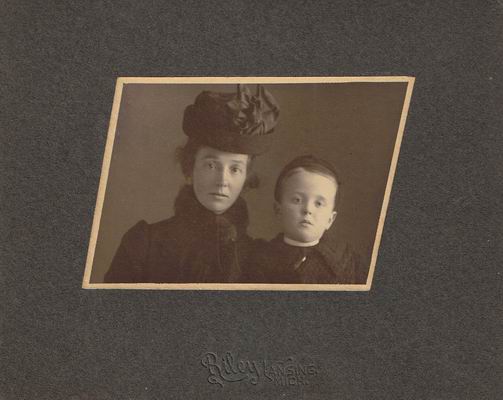 Jeannie Wilson and George Spinning
For More photographs
Documents
Videos
Letters
An index of letters written to and from George Spinnin is available on-line.
Census Records