Document Gallery for

Emma Johanna Ehmann

Documents relevant to Emma Ehmann.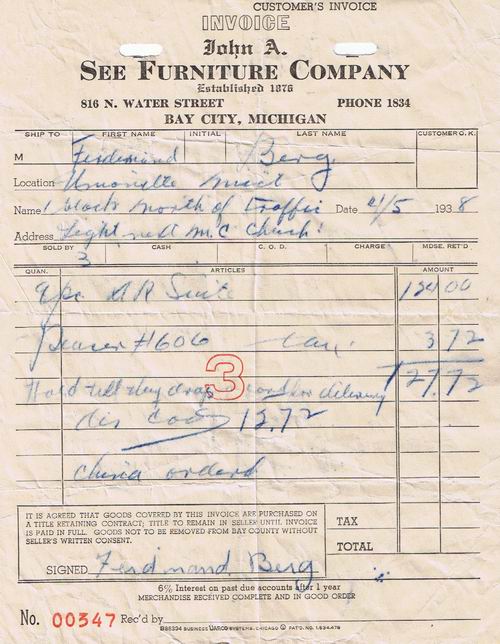 Receipt for furniture Ferdinand Berg and Emma Ehmann purchased for their home located at 6577 Center Street, Unionville, Michigan. 5 April 1938.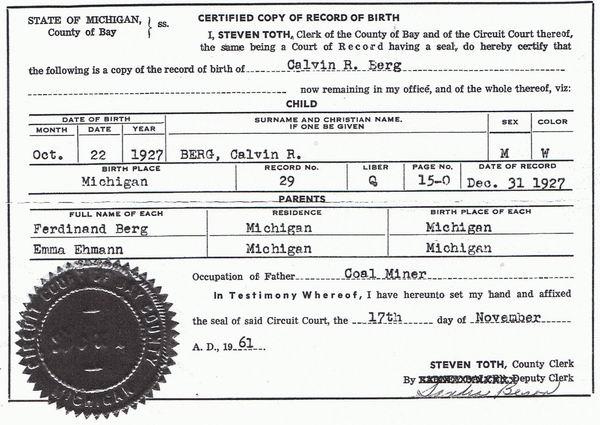 Calvin Berg's birth certificate.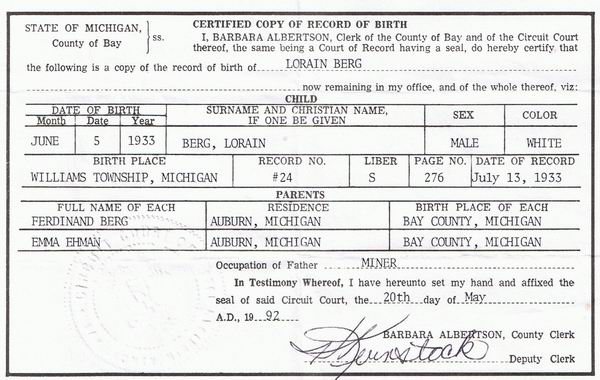 Birth certificate for Lorain Berg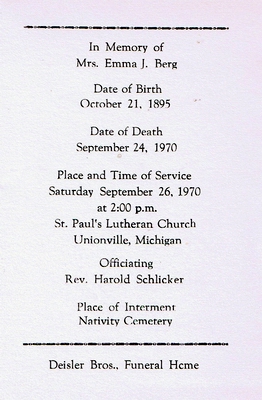 Prayer card for Emma Ehmann.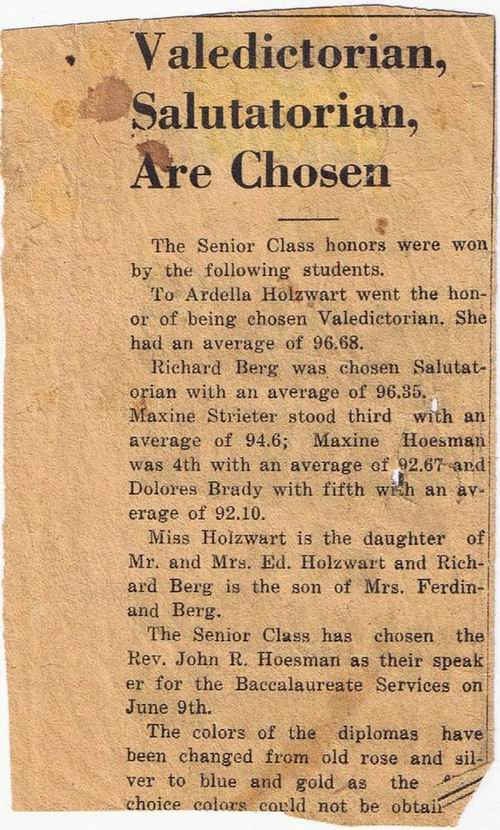 Newspaper article reporting that Ardella Holtzwart was the Valedictorian and Calvin Berg was the Salutatorian of the 1946 graduating class at Unionville High School. Ardella's parents, Edward Holzwart and Mollie Spangler are mentioned as is Calvin's mother Emma Ehmann.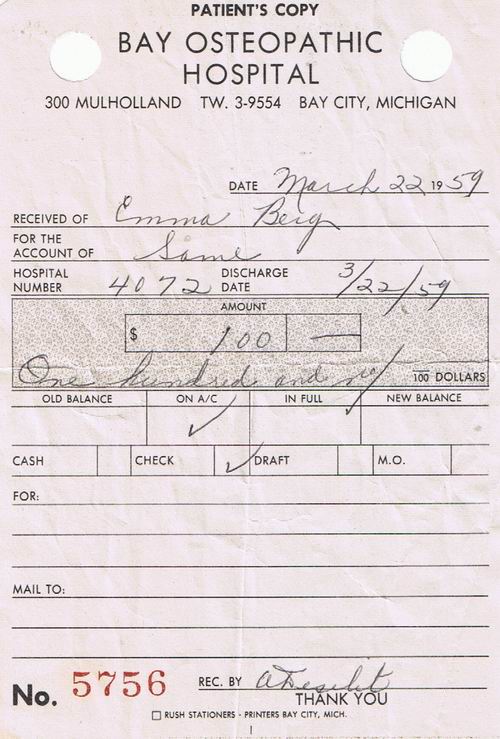 Receipt from Bay Osteopathic Hospital for a $100 payment from Emma Ehmann for her hospital stay.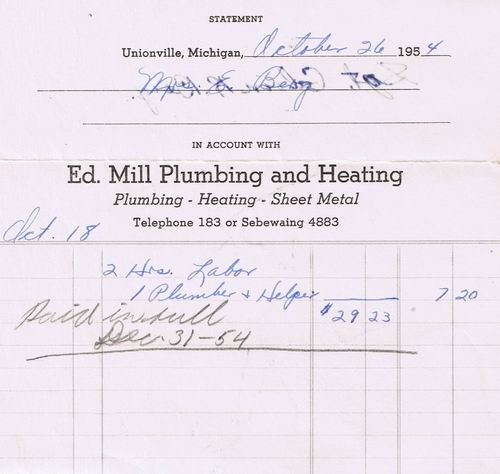 Receipt from Ed Mill Plumbing and Heating for work done for Emma Ehmann. The $29.23 bill was paid in full on 31 December 1954. It appears that Calvin Berg paid the bill.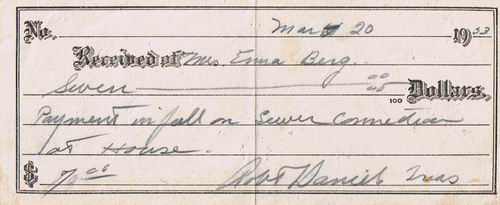 Emma Ehmann paid $7.00 to have her home hooked up to a sewer connection.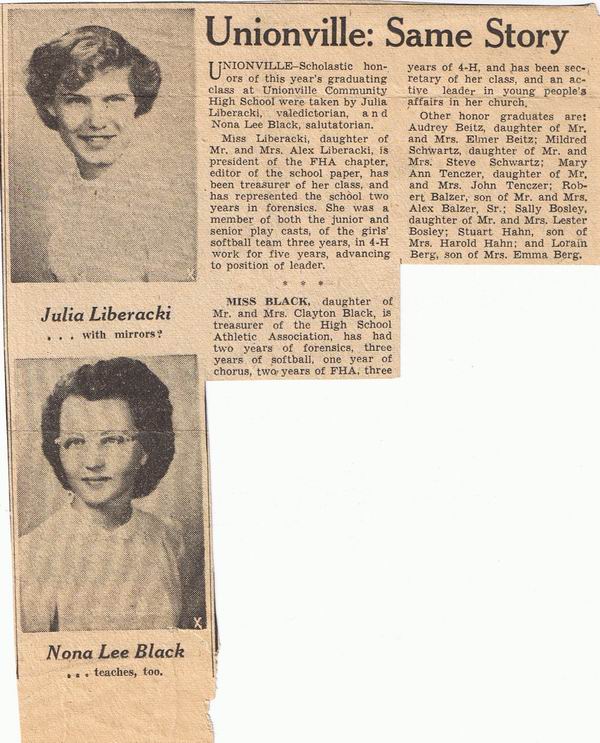 Newspaper article about the honor's graduations for the 1951 Unionville High School graduating class. Julia Liberacki was the valedictorian and Lorain Berg graduated with honors. Julia's parents Alexander Liberacki and Rachel Wilcox are mentioned as is Lorain's mother Emma Ehmann.