Document Gallery for

Ferdinand Berg

Documents relevant to Ferdinand Berg.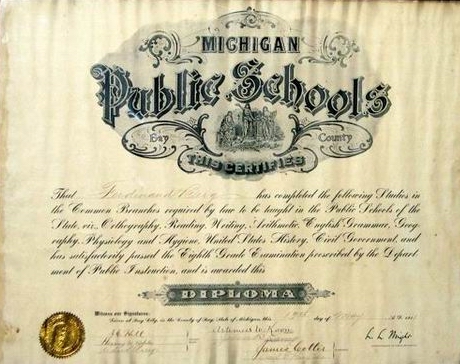 Ferdinand Berg's high school diploma.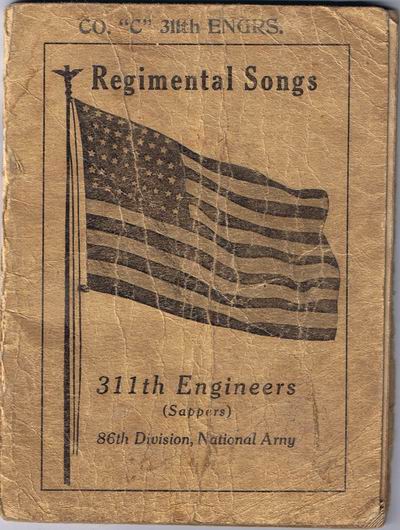 Ferdinand Berg's copy of Regimental Songs: 311th Engineers. He gave the book to his sister Anna Berg. c. 1917-1919.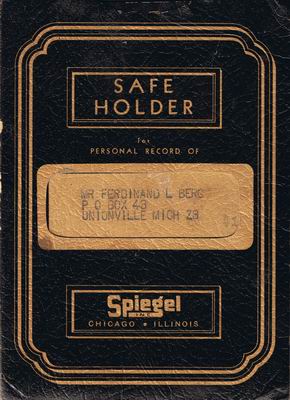 Ferdinand Berg's bank book.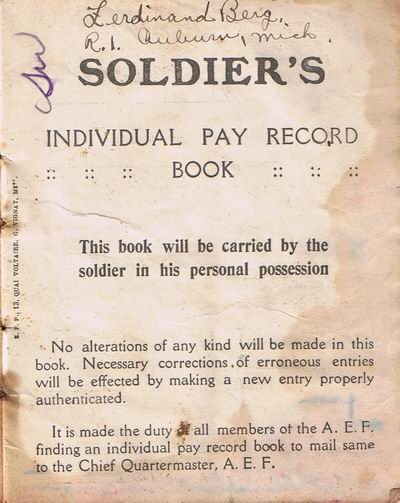 Ferdinand Berg's military pay record. Total monthly pay for a private was $33.00. A private first class earned $36.60. After deductions, he earned $19.75/$23.35. Additional pay for foreign service began after 1 May 1918. Payments in the book are from 5 August 2017 to 30 April 1919.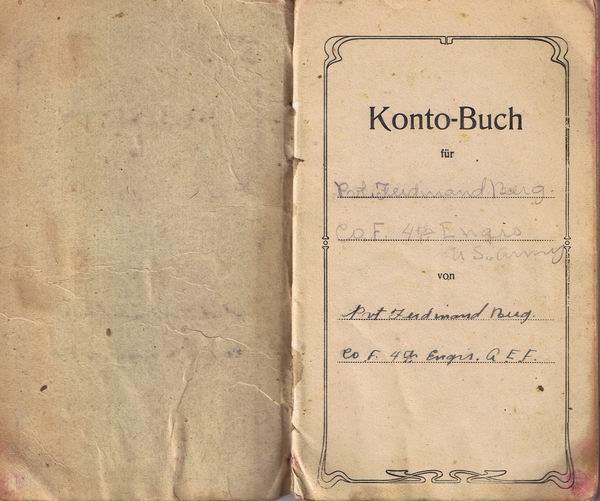 Notebook kept by Ferdiand Berg during World War I.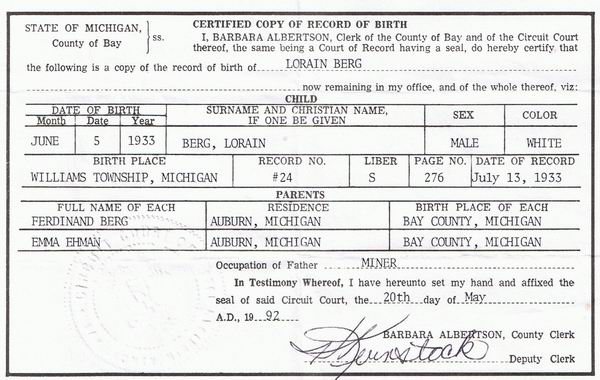 Birth certificate for Lorain Berg